Nightwalker is an installation work that invites viewers to experience nature by utilizing slightly moving prints and sound recordings. It aims to transcend conventional photographic exhibitions and invite the visitors' direct interaction with the photographs by walking around the prints and being in the exhibition space, eliminating the distance between objects and viewers. By adding sound recordings and movement, Nightwalker evokes senses other than visual conception.
materials:
tree pictures printed on rice paper (40"x50" image, 44"x66" paper) hanging to the ceiling. mix of 2 different audio recoding of nature playing in a loop. 2 fans blowing prints.
Nightwalker is available for travelling exhibitions. For scheduling, please contact Minny Lee at minny@minnylee.com.
East Hawaii Cultural Center
, Hilo, Hawaii. Group exhibition (June 1-29, 2018)
Nabi Museum of the Arts
, Teaneck, New Jersey. Solo exhibition (Oct 3-Nov 14, 2015)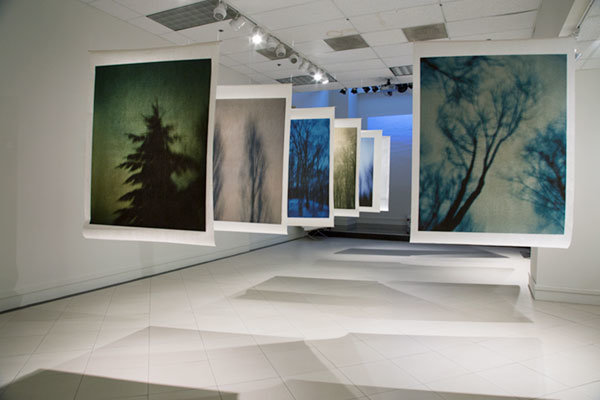 Gallery Now
, Seoul, South Korea. Solo exhibition (Dec 30, 2014-Jan 6, 2015)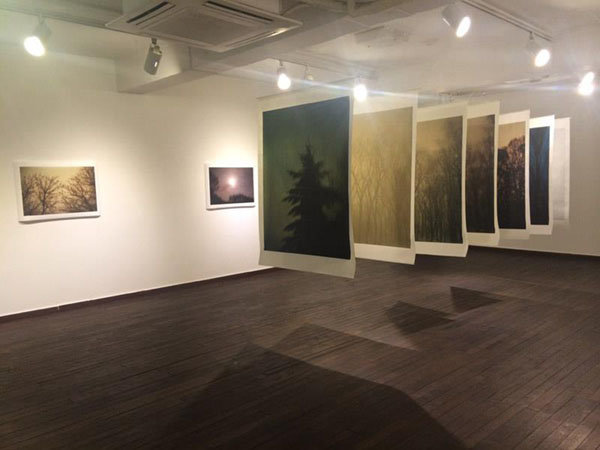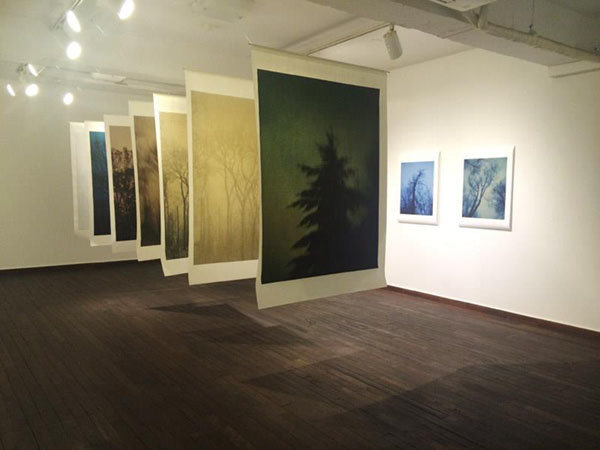 Datz Museum of Art
, South Korea. Group exhibition, mind-scape (May 10 – July 12, 2015)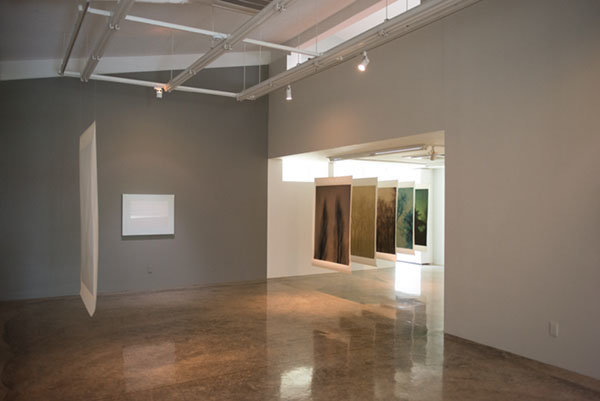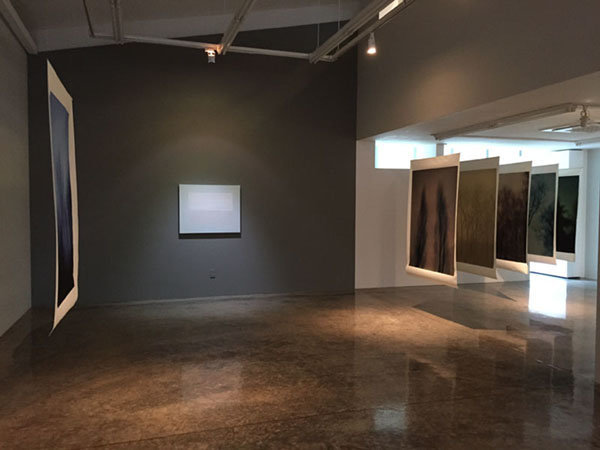 25CPW Gallery
, New York,
NY
(Oct 14-28, 2010) as a part of the group exhibition
Nature Within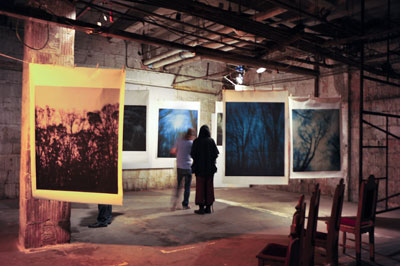 ICP Education Gallery
(Jan 15, 2010), New York, NY as a part of the group exhibition,
What We Saw: Dialects
Nightwalker from Minny Lee on Vimeo.